Understanding the effects of hunger on adults, children and families as well as our society in general is an ongoing field of study. Governmental agencies, non-profits and private organizations devote considerable resources to the endeavor. We will provide information and links to important reports as they become available.
RESOURCES
Feeding America's

 

Map the Meal Gap

 

report provides data about household and childhood food insecurity at the state and county levels.
Food Research and Action Center's

 

Food Hardship in America 2012

 

report looks at food hardship rates in states, regions and in select metropolitan areas.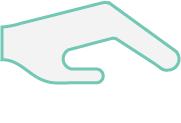 ¿Está usted en necesidad?
Nos gustaría ayudarle a encontrar los recursos que necesita.
1400 West Markham Street, Suite 304, Little Rock, AR 72201
Alliance Alert se envía a los miembros, defensores y otras personas que desean mantenerse al tanto de los problemas del hambre en Arkansas. Vea nuestro último boletín.
© 2023 Alianza de Alivio del Hambre de Arkansas