Understanding the effects of hunger on adults, children and families as well as our society in general is an ongoing field of study. Governmental agencies, non-profits and private organizations devote considerable resources to the endeavor. We will provide information and links to important reports as they become available.
RESOURCES
Feeding America's

 

Map the Meal Gap

 

report provides data about household and childhood food insecurity at the state and county levels.
Food Research and Action Center's

 

Food Hardship in America 2012

 

report looks at food hardship rates in states, regions and in select metropolitan areas.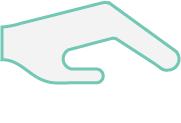 Are You In Need?
We would like to help you find the resources you need.
1400 West Markham Street, Ste 304, Little Rock, AR 72201
The Alliance Alert goes out to members, advocates and others who want to stay up on hunger issues in Arkansas. See our latest newsletter.
© 2023 Arkansas Hunger Relief Alliance