board members
Alliance's Board of Directors
Thanks to the broad experience of our Board members and their willingness to take a proactive role in strategic planning across many areas effecting hunger, the Alliance is becoming the "go-to" authority on hunger issues in Arkansas.
president
Jennifer Martinez Belt, Peel Compton Foundation
past president
Kent Eikenberry, Northwest Arkansas Food Bank
SECRETARY
Camille Coker Wrinkle, Harvest Regional Food Bank
treasurer
Kara Wilkins, Bank On Arkansas+
our board
The Alliance's Board of Directors includes the chief operating officers of the six Feeding America food banks, members from the public and private business sectors, policymakers and advocates, as well as direct relief providers. Each Board member serves on at least one committee, and the committees reflect our expanded role in education, public awareness, advocacy, policy, food sourcing and distribution.
Jennifer Martinez Belt
Peel Compton Foundation
Bentonville, AR
Kent Eikenberry
Northwest Arkansas Food Bank
Bethel Heights, AR
Eileen Hyde
Walmart Foundation
Bentonville, AR
John Bethel 
Entergy Arkansas, LLC
Little Rock, AR
Tracy Engel
River Valley Regional Food Bank
Fort Smith, AR
Christie Jordan
Food Bank of Northeast Arkansas
Jonesboro, AR
Becky Barnes Campbell
Campbell Ward
North Little Rock, AR
Scott Hamilton
Urban League of Arkansas
Little Rock, AR
Marion King
AT&T
Little Rock, AR
Mike Ingram
American Realty
Texarkana, TX
Jeff Quick
Food Bank of North Central Arkansas
Mountain Home, AR
Mary Lewis Dassinger
200,000 Reasons
Little Rock, AR
Russ Hannah
Arkansas State University
Jonesboro, AR
Maurice Rigsby
Johnson & Johnson
Little Rock, AR
Rhonda Sanders
Arkansas Foodbank
Little Rock, AR
Kara Wilkins
Bank On Arkansas +
Little Rock, AR
Camille Coker Wrinkle
Harvest Regional Food Bank
Texarkana, AR
Honorary board Members
Senator Larry Teague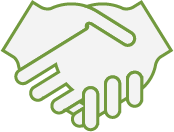 Are You In Need?
We would like to help you find the resources you need.
1400 West Markham Street, Ste 304, Little Rock, AR 72201
The Alliance Alert goes out to members, advocates and others who want to stay up on hunger issues in Arkansas. See our latest newsletter.
© 2022 Arkansas Hunger Relief Alliance