grants
Being a member of the Alliance has its benefits.
We are meeting the needs of hungry Arkansans by supporting our members with funding opportunities. During this past year, the Arkansas Hunger Relief Alliance has awarded over $350,000 to members across all 75 counties in Arkansas.
Current Grant Information:
Please check this section to find more information as it is updated.
upcoming Grant cycle information
State Food Purchasing Program (SFPP) and Alliance Grants.
Members have the opportunity to apply for capacity building grants funded through the Alliance by the State Food Purchase Program. The grants enable member agencies to expand their capacity to deliver direct services, through the purchase of refrigerators, freezers, shelving, or other facility improvements. Agencies can also use grant dollars to improve educational programs they might offer or to expand their service areas. Grant applications are available from December through January, with awards made in February. Food purchased through the SFPP is available quarterly and is distributed through our regional food banks.
of all grants submitted in 2021 were awarded funding
grant opportunities during 2021
in funding was awarded in 2021
THANK YOU TO OUR SPONSORS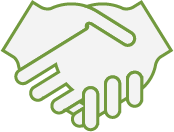 Are You In Need?
We would like to help you find the resources you need.
1400 West Markham Street, Ste 304, Little Rock, AR 72201
The Alliance Alert goes out to members, advocates and others who want to stay up on hunger issues in Arkansas. See our latest newsletter.
© 2022 Arkansas Hunger Relief Alliance