advocate
your voice MATTERS!
Making your views known on issues related to hunger in Arkansas or in the nation can have significant effects. It's never been easier to participate in our democratic form of government and let your legislators hear from you.
ADVOCATE WITH THE ALLIANCE
The Arkansas Hunger Relief Alliance is committed to protecting and promoting access to federal nutrition programs like SNAP, National School Breakfast and Lunch, and Out of School Meals. In 2018, the Alliance was one of 16 organizations selected by MAZON: A Jewish Response to Hunger in their inaugural cohort of the Emerging Advocacy Network. This support allowed the Alliance to hire Tomiko Townley to be the Advocacy Director and connected the organization to other state and national groups fighting to protect the federal nutrition safety net. Tomiko Townley started with the Arkansas Hunger Relief Alliance as a social work intern in 2015. After graduating, she was hired to be the Older Adult and SNAP Outreach Manager, then moved to SNAP Outreach Director before becoming the Advocacy Director with the Alliance. She is currently enrolled at the William H. Bowen School of Law and hopes to use her law degree to focus on anti-poverty policy work.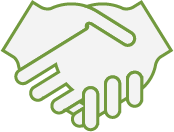 Are You In Need?
We would like to help you find the resources you need.
1400 West Markham Street, Ste 304, Little Rock, AR 72201
The Alliance Alert goes out to members, advocates and others who want to stay up on hunger issues in Arkansas. See our latest newsletter.
© 2022 Arkansas Hunger Relief Alliance