Honors Arkansas and the Arkansas Hunger Relief Alliance hosted the first statewide college hunger summit on Thursday, April 14, at the Heifer International Pavilion in Little Rock. The purpose of the summit was to raise awareness in the fight against college hunger. Over 150 students, teachers and community leaders were in attendance with 30 colleges and universities represented; 24 schools received a $1,000 grant check and one-year membership in the Alliance. You can watch the morning session, which was broadcast live on Facebook. The afternoon session was livestreamed via YouTube and Facebook. The event was sponsored by the Garcia Family Arkansas Fund, a component fund of the Arkansas Community Foundation.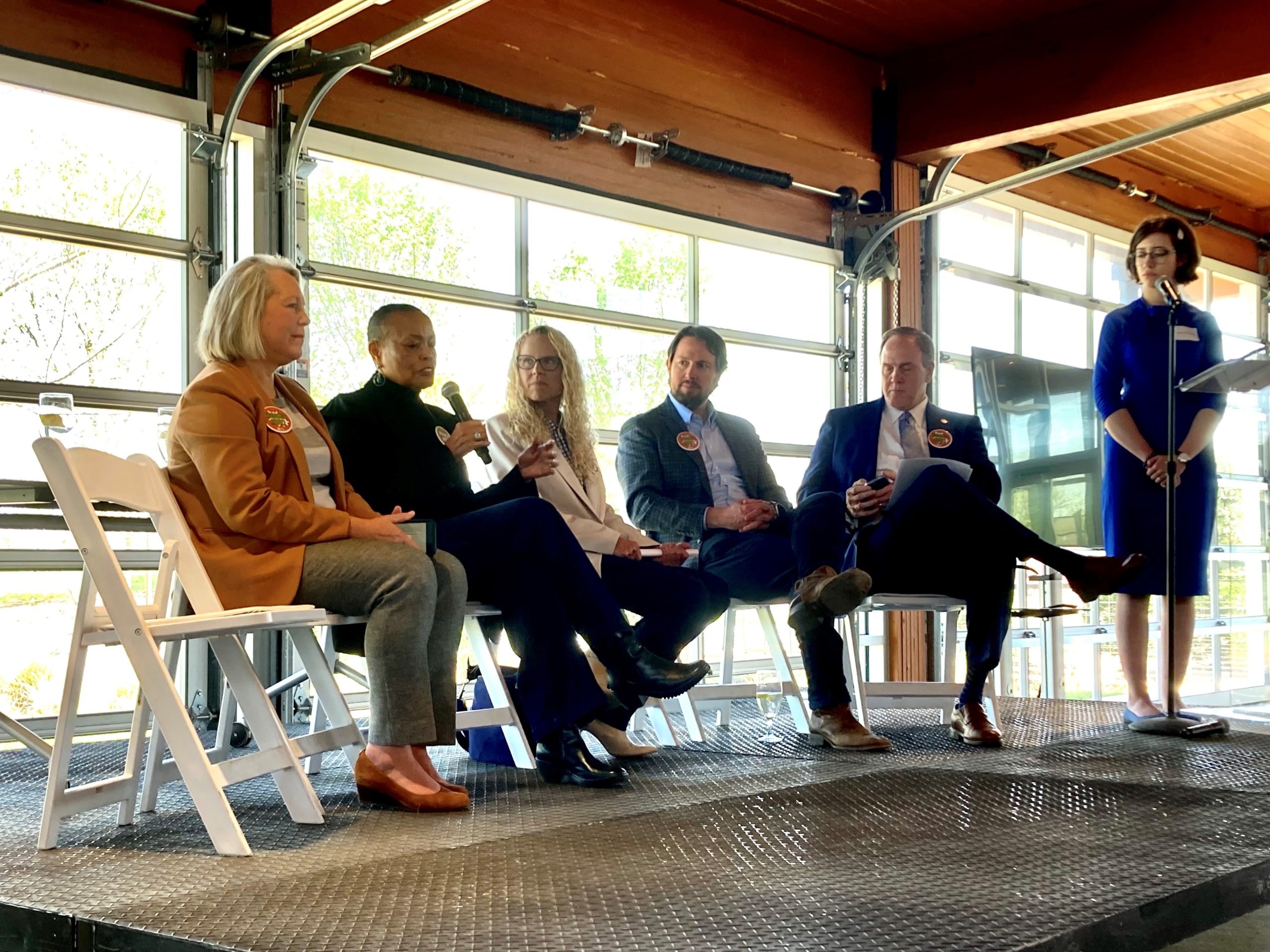 The morning session kicked off with a welcome from our CEO Kathy Webb, Little Rock Mayor Frank Scott, and Lieutenant Governor Tim Griffin. Other legislators in attendance were Representatives Nicole Clowney, Megan Godfrey, and Delia Haak. In the first panel, students presented the results of a campus survey on food insecurity and shared their personal stories. After lunch, the second student panel explored the ways some campuses are responding to college hunger.
In the afternoon, members of the Arkansas State Legislature, including Rep. Tippi McCullough, Sen. Joyce Elliot, Rep. DeAnn Vaught, Sen. Clarke Tucker, and Rep. Les Warren, participated in the public policy panel and answered student questions.
The day wrapped up with a $1,000 grant check presentation to the following school food pantries:
Arkansas State University
Arkansas State University Mountain Home
East Arkansas Community College
Henderson State University
UA Pine Bluff
John Brown University
National Park College
NWACC Foundation
North Arkansas College
Philander Smith College
Phillips Community College
South Arkansas University
SAU TECH
South Arkansas Community College
University of Central Arkansas
UA Cossatot
UA Community College at Batesville
UA Little Rock
UA Fort Smith
UA Fayetteville
Arkansas State University Beebe
Arkansas Northeastern College
Southeast Arkansas College
Arkansas State University Three Rivers