Book Recommendations by Kathy Webb
Hunger is a solvable problem, yet throughout history, it's one we've failed to solve.

Each September we designate September as Hunger Action Month, when we encourage all Americans to educate themselves on the issue and causes of hunger and take ACTION.
Three books I'd like to recommend for those interested in this issue are: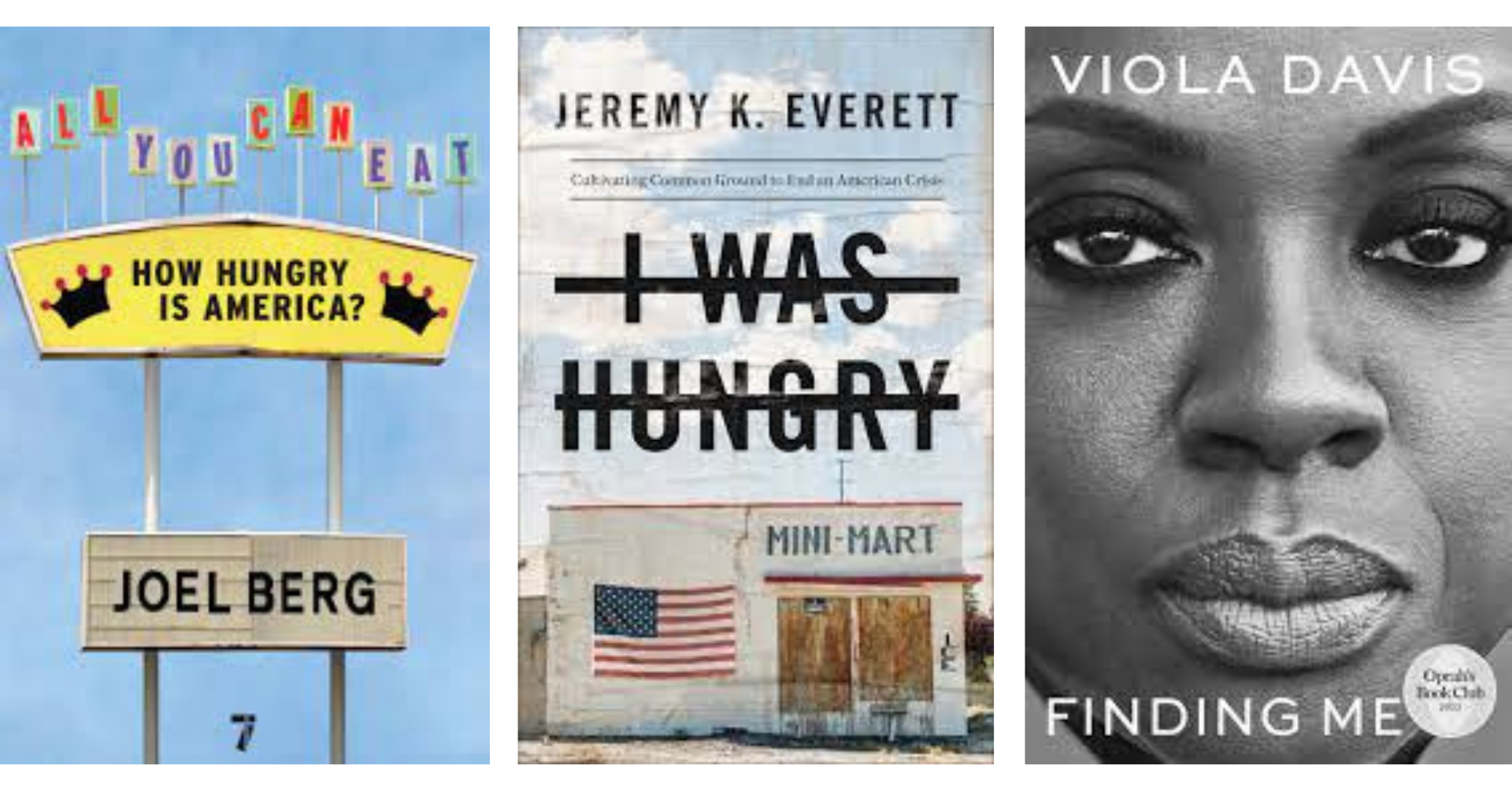 Joel Berg's "All You Can Eat: How Hungry is America?", "I Was Hungry" by Jeremy Everett, and "Finding Me" by Viola Davis.
Berg's book is for policy geeks like me—how did we get where we are and why have we had periods when we've made so much progress, then quit? Why did we switch from "hunger" to "food insecurity" and more.
Everett's book is based on his experiences as an organizer and founder of the Texas Hunger Initiative, and offers a call to action, with blueprints on how to succeed.
"Finding Me" goes far beyond hunger, but hearing Davis, one of our most acclaimed actors, talk about her experiences with hunger while growing up and lasting through college is gut wrenching and real. As a spokesperson for the No Kid Hungry campaign, Davis puts her experiences into action. Language Alert: This book contains profanity.
For more recommendations, please email me at kwebb@arhungeralliance.org. We can attain our vision of a hunger-free Arkansas if we have the will. Thank you.