AR gleaning project
What is Gleaning?
Gleaning is the biblical practice of hand-gathering crops left after harvest. The Alliance and volunteers glean fields and orchards donated by growers. The fresh produce goes to food banks, local pantries, soup kitchens, and shelters.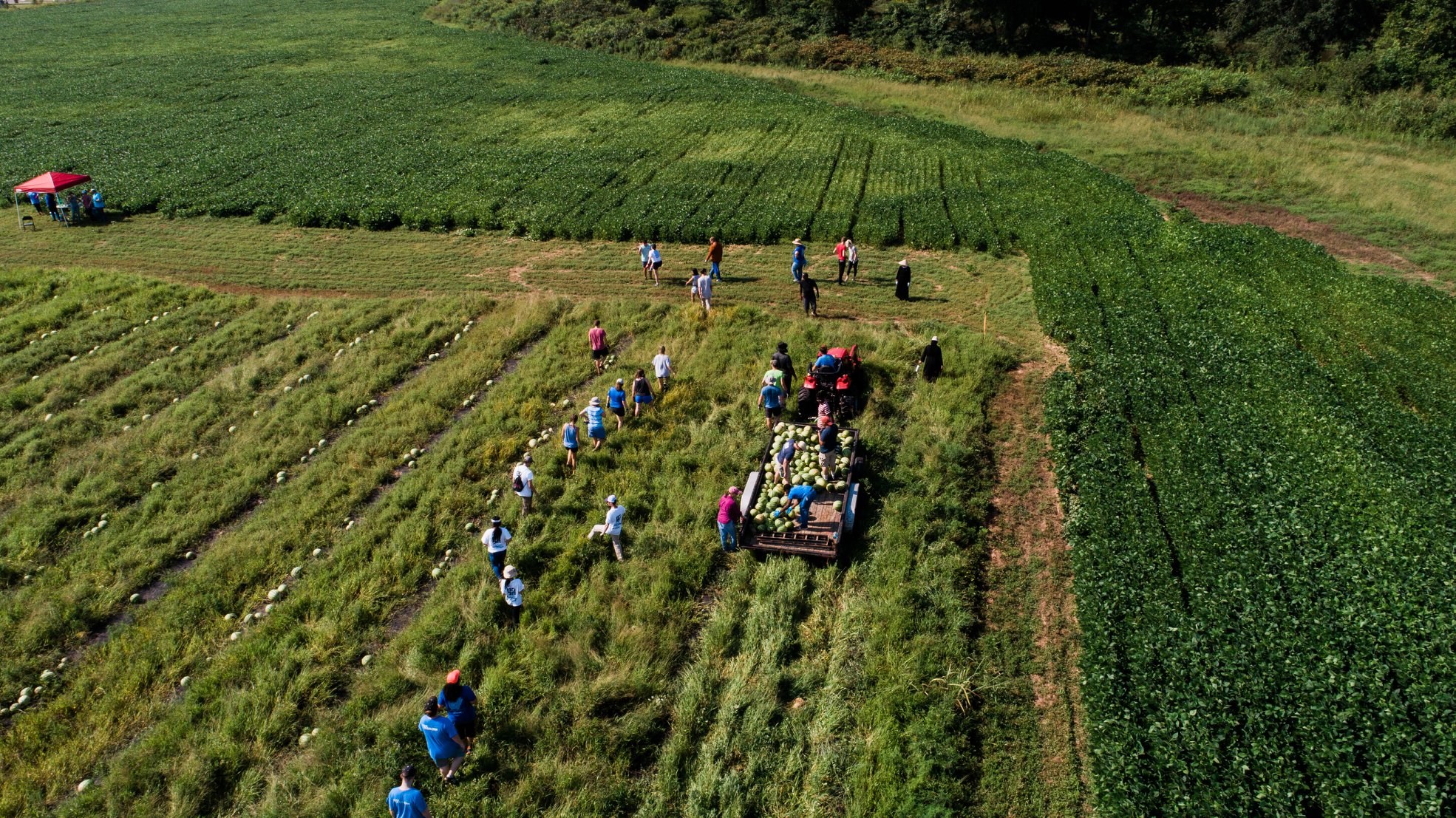 What is the arkansas gleaning project?
The Arkansas Hunger Relief Alliance and the Society of St. Andrew partnered to form a gleaning network within the state of Arkansas. Gleaning is the biblical practice of hand-gathering crops left after harvest. The Alliance and volunteers glean fields and orchards donated by growers. The produce is then given to our Feeding America member food banks, local pantries, soup kitchens, and shelters that feed or distribute food to their neighbors in need. The Alliance and its members serve over 800 hunger relief organizations in all 75 Arkansas counties. Since the program began, more than 12 million pounds of fresh produce have been gleaned from Arkansas fields. The Alliance is grateful for the support of the Arkansas Agriculture Department on the AR Gleaning Project.
availability of food
There was a time when surplus, donated food was plentiful. Through large national and local manufacturing, processing and food distribution companies, food banks were able to secure ample food for hunger relief agencies throughout the nation. But with improvements in technology and increasing economic pressures, there are fewer overages and slimmer margins for producers who are now finding new ways to reduce waste and increase productivity. That means there is less low cost or donated food in the charitable food system. This makes the need for locally grown sources of food more important than ever before. Gleaning is an age-old practice whose time has come again.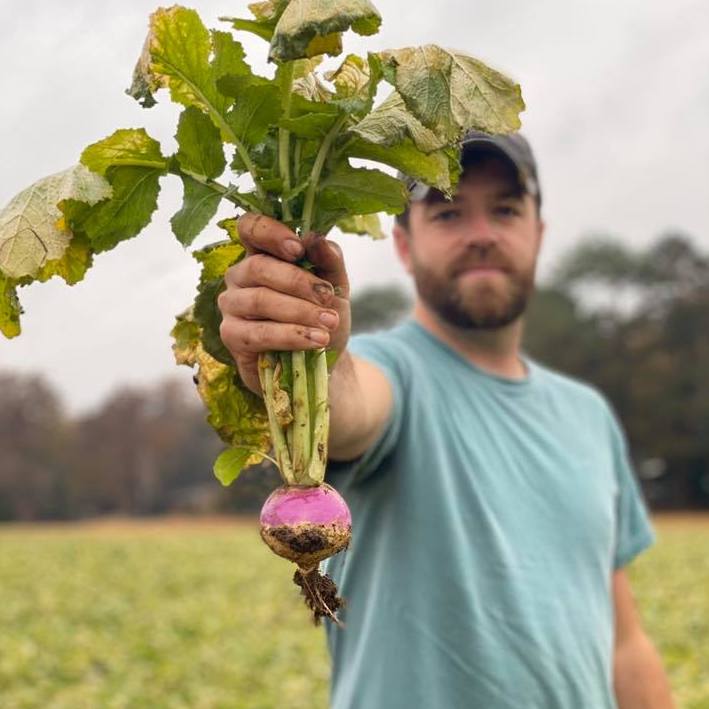 "I never want to plow under produce I've grown when there are hungry people who need it. I feel good about donating what's left in my fields and growing a little extra."

—Randy Clanton

Clanton Farms Bradley County, Arkansas
Bountiful harvest
Thanks to the generosity of farmers and volunteers, Arkansans in need have healthy, nutritious items like fresh corn, cabbage, squash, sweet potatoes, watermelon and tomatoes that might otherwise not be available to them.
Download nutritious information on: apple, cantaloupe, cabbage, squash, sweet potato, tomato,watermelon or zucchini here.
Good for growers & havesters
From urban gardeners to GAP-certified operations, there's a place for growers of all sizes in the Arkansas Gleaning Project. At no cost to growers, the Arkansas Gleaning Project goes into the field and harvests any remaining produce. This yield is then documented by a tax receipt issued by the Society of Saint Andrew.
partnership is key
In order to build and maintain a successful network of growers and volunteers, the Alliance and SoSA are always reaching out to other organizations. In the initial planning stages of the project the Farm Bureau of Arkansas, University of Arkansas Cooperative Extension Services, Arkansas Department of Agriculture, Justice for Our Neighbors, the Office of then Governor Mike Beebe, the Office of Senator Mark Pryor, Arkansas Coalition for Excellence, United Methodist Conference, and Winrock International were important interests lending their support to our efforts. Additionally, the partnership between the Arkansas Gleaning Project and the Arkansas Department of Corrections has proven very successful in increasing the pounds of produce gleaned throughout the season.
Thanks to a grant from the Blue & You Foundation for a Healthier Arkansas, we have established community gardens in Little Rock, Mountain Home, Fort Smith, Bethel Heights, and Texarkana in conjunction with local food banks, providing them with fresh produce.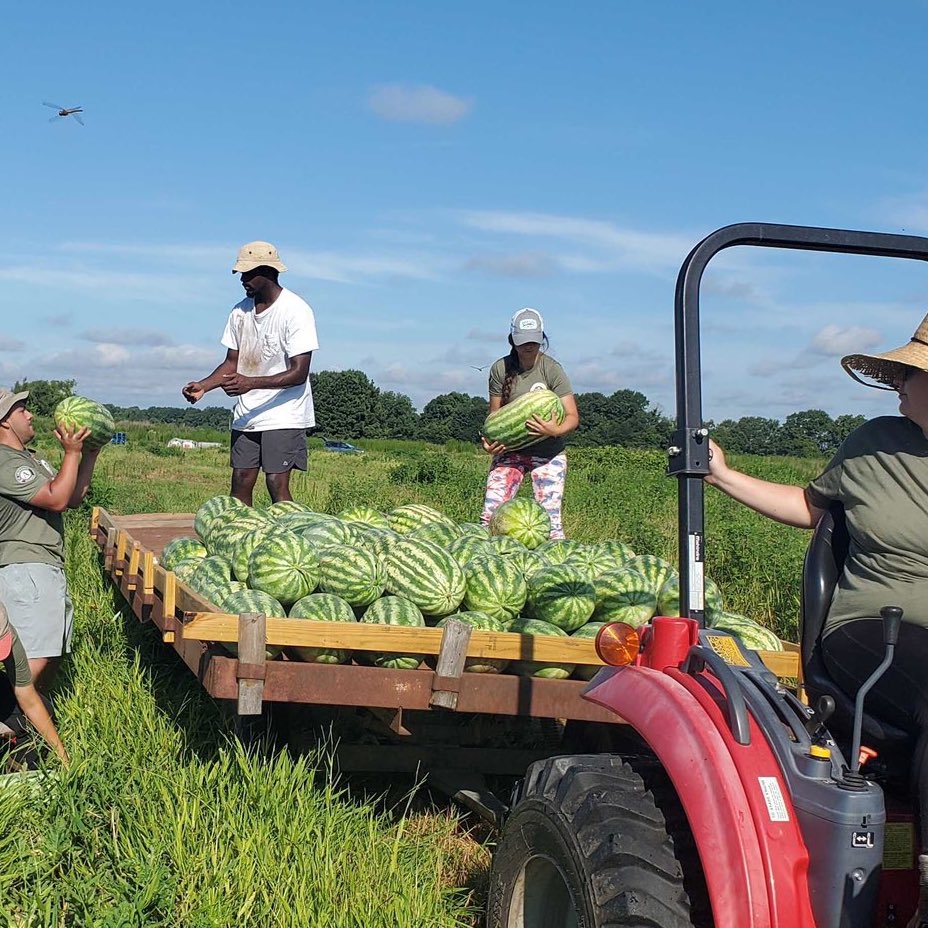 Be apart of the solution
 The Alliance and SoSA are always looking for growers who wish to contribute their excess seasonal produce to the program. With rising food prices and declining donations, Arkansas's food banks need this local source of food to help meet the ever rising need. If you are an Arkansas grower, your unharvested produce could be the solution to increasing the quantities of food we need to feed the hungry of our state. All donated produce is weighed and growers receive charitable tax donation receipts. 
If you want to be part of the solution, contact:
Brandon Chapman
Food Sourcing & Logistics Programs Coordinator
bchapman@arhungeralliance.org
501-831-4159
opporunity to volunteer
Although different fruits and vegetables are gleaned throughout the growing season, the most anticipated gleaning is the Watermelon Crawl, our annual gleaning festival. Watermelon Crawl is held in late July or early August. This is a day of great fun, good food, live music and hard work. Volunteers gather in the field to help pick and load watermelons for transport, and everyone enjoys traditional harvest games like the watermelon eating contest, watermelon relays and other fun events. In 2019, our 125 volunteers and staff picked more than 38,000 pounds of melons.
get involved
We think gleaning is a great opportunity for people ― especially children and young people ― to reconnect with the earth and be reminded where our food really comes from. For school and civic groups, Sunday school classes, scout troops and others, gleaning offers object lessons in cooperation, community service and compassionate giving.
If you or your group would like to be involved in our gleaning efforts, we encourage you to subscribe to our Alliance Alert newsletter and LIKE our Facebook page, where we post Arkansas Gleaning Project volunteer alerts . You'll find out about upcoming gleaning events and how you can participate. You can also fill out the downloadable Gleaning Volunteer form, email it back to us, and we will contact you when it's time to go into the fields.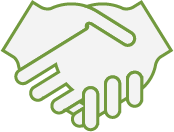 Are You In Need?
We would like to help you find the resources you need.
1400 West Markham Street, Ste 304, Little Rock, AR 72201
The Alliance Alert goes out to members, advocates and others who want to stay up on hunger issues in Arkansas. See our latest newsletter.
© 2023 Arkansas Hunger Relief Alliance