Jasper School District is one of the most rural in Arkansas – it covers 615 square miles in five counties, with about 900 students across three campuses. The school has delivered meals to at least 300 families every week since the pandemic began, and often up to 600, including serving them throughout the summer.
Yesterday, Tina Byrd, Child Nutrition Director at Jasper School District, participated in a panel at the Rural Child Hunger Summit, hosted by No Kid Hungry and Save the Children. The virtual summit wraps up today. Tina is an Arkansas No Kid Hungry grantee and 2022 School Breakfast Month Challenge honoree. She spoke yesterday in a panel entitled: Raising Rural Voices: Discovering Permanent Solutions to Improve Access. Tina addressed the question: What does hunger look like in your community?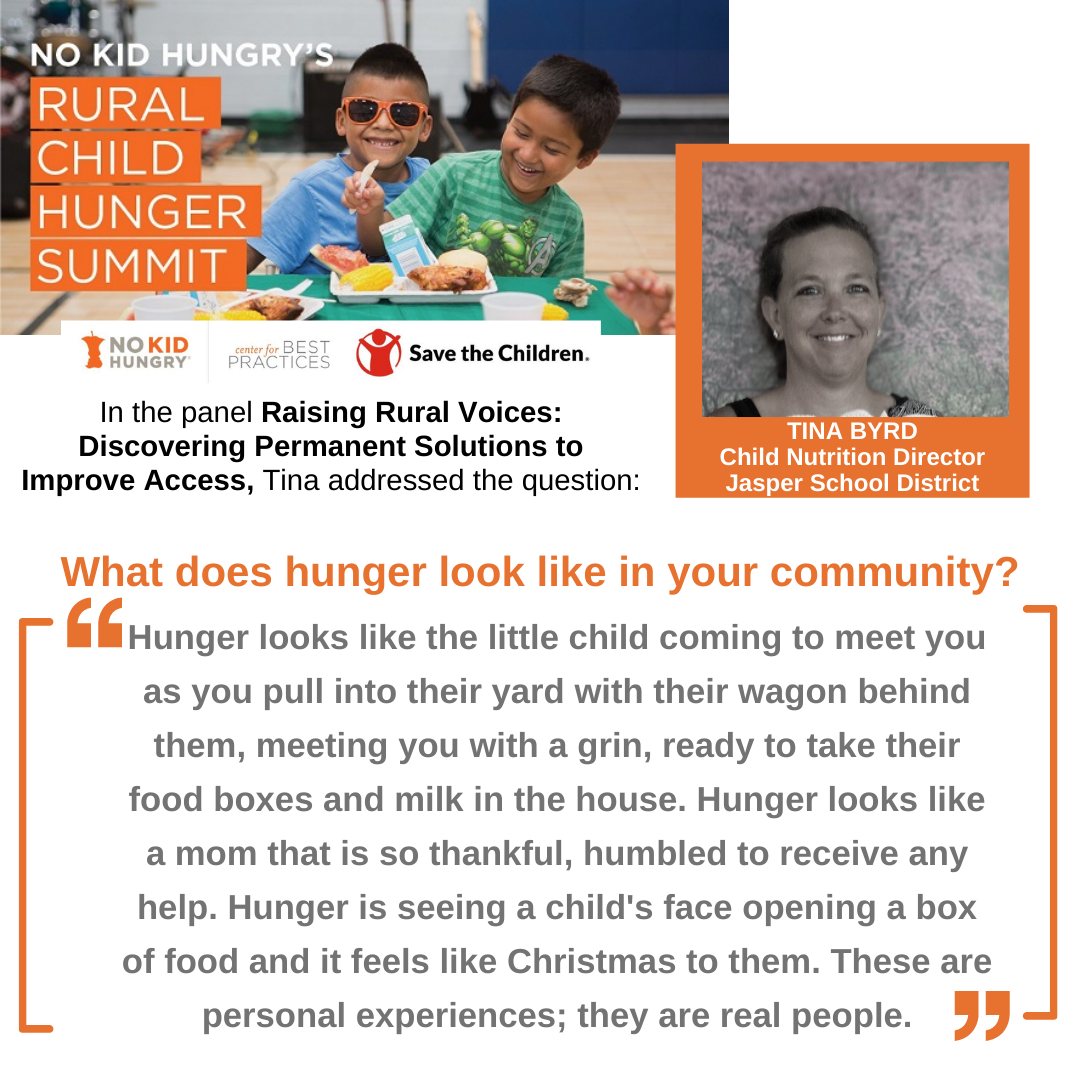 The Rural Child Hunger Summit highlighted best practices to address rural child hunger and convene partners to collaborate on innovative solutions. Sessions focused on unpacking the latest research, promising policy solutions, and the role of schools, community-based organizations, and local leaders as partners in the fight to end hunger in rural communities. Learn more about The Rural Child Hunger Summit. 
Learn more about No Kid Hungry's Center for Best Practices.
Learn more about Save the Children.
The Arkansas Hunger Relief Alliance is the lead sponsor for the No Kid Hungry Campaign in Arkansas.