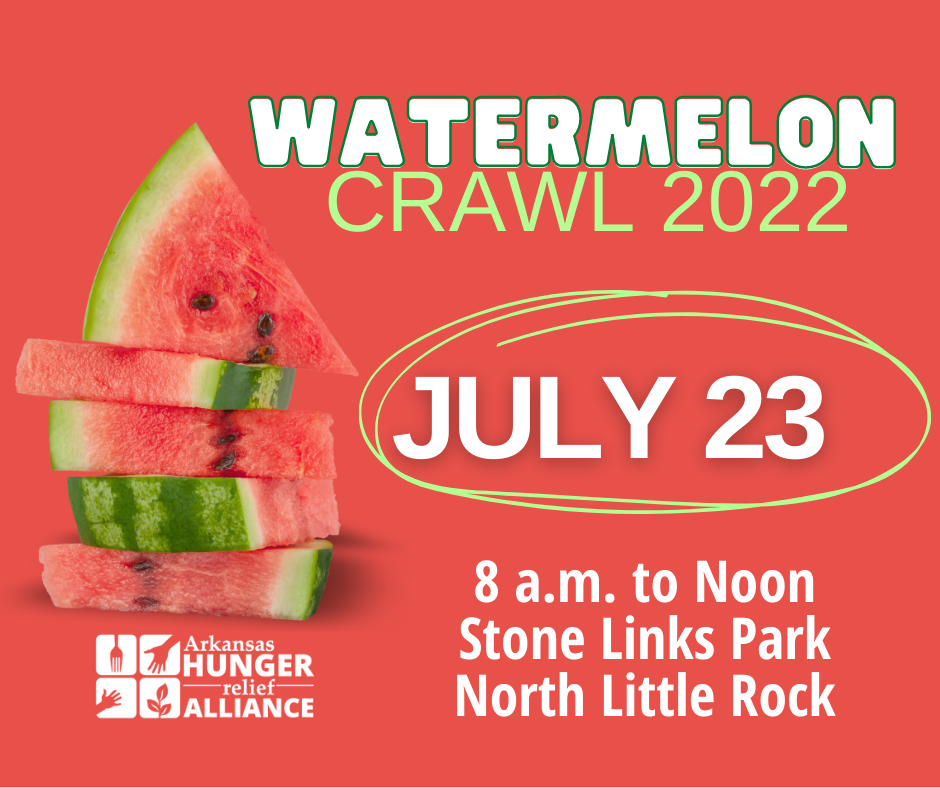 We've patiently been cultivating a beautiful field of watermelons this summer and we need your help with the harvest on Saturday, July 23rd! We look forward to a fun and rewarding day. What we harvest will be distributed by the Arkansas Foodbank.
LOCATION: Stone Links Park is located at 12601 Faulkner Lake Road in North Little Rock.
CHECK-IN: Please be sure to check-in when you arrive. You'll need to sign some forms and introduce yourself! TIME SAVING TIP: Download and print submission of liability waiver before you get to the field! 
PREPARATION: Dress for the weather! It's going to be hot. Wear a hat and sunscreen, close-toed shoes and insect repellent. Bring your own yard gloves if you need them.
REQUIREMENTS: Volunteers should be able to lift 30 pounds, stand for two hours, and walk across an acre of farmland.
OTHER DETAILS: We'll be riding hay-ride style to our harvest field. Water and refreshing snacks will be available. This event will be held regardless of weather. Lightning or heavy rain may cause a delay.